Panorama Suite.
Your home in the mountains.
Our suite in the Ötztal provides picture-perfect Alpine mountain panoramas and a surrounding postcard idyll both in summer and winter. It is an homage to the beauty of the countryside and the Ötztal Alps, in the heart of which we are situated. The Panorama Suite even gives you the opportunity to marvel at the mountain tops from the bathtub, while hot water envelops and revives your body. A cosy lounge invites you to meet up with your travel companions, family, or friends. The generous balcony meanwhile provides the perfect place to enjoy balmy summer nights beneath the star-covered sky.
from € 139
per person and night
35 m² of stylish living with a view for 2 to 4 guests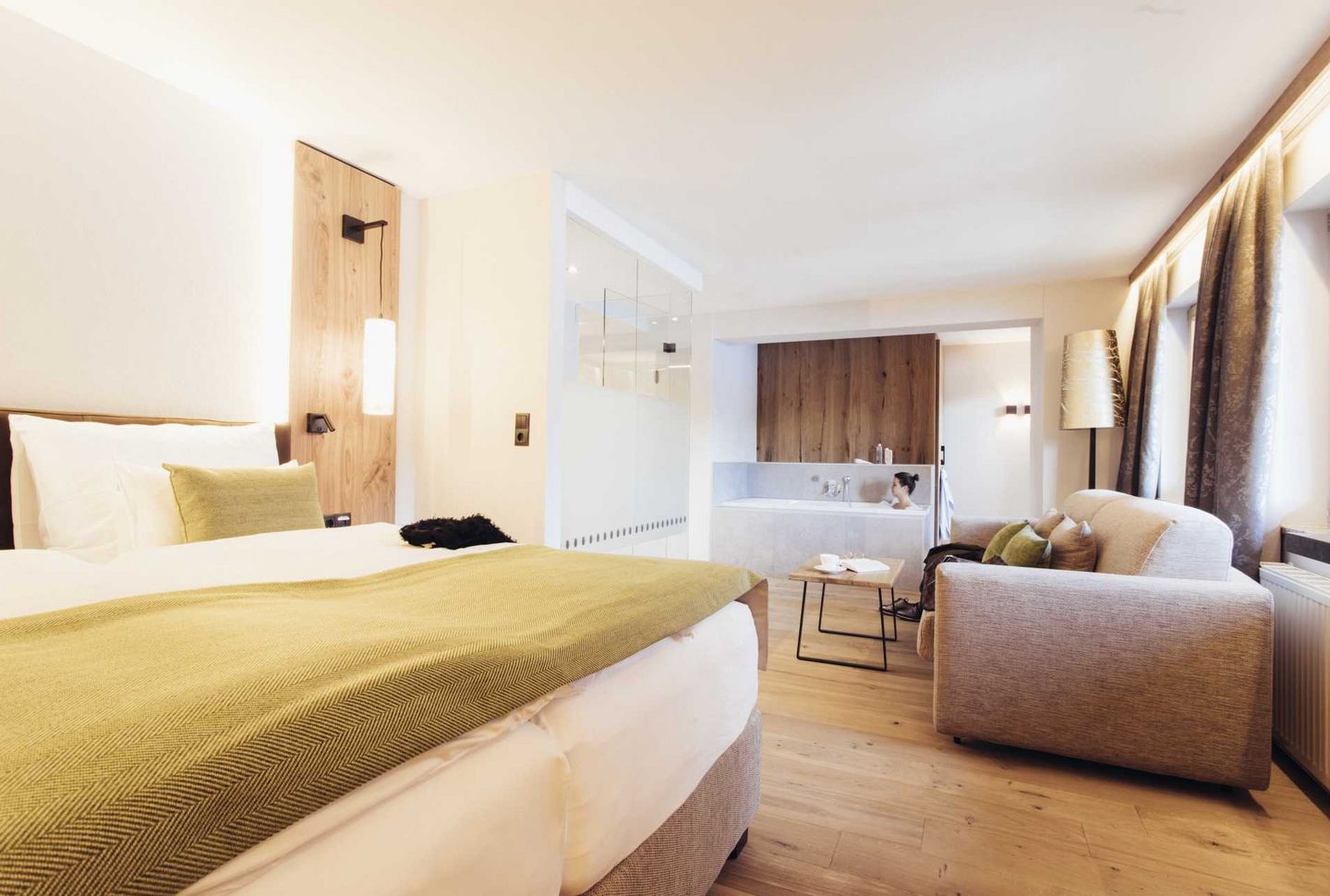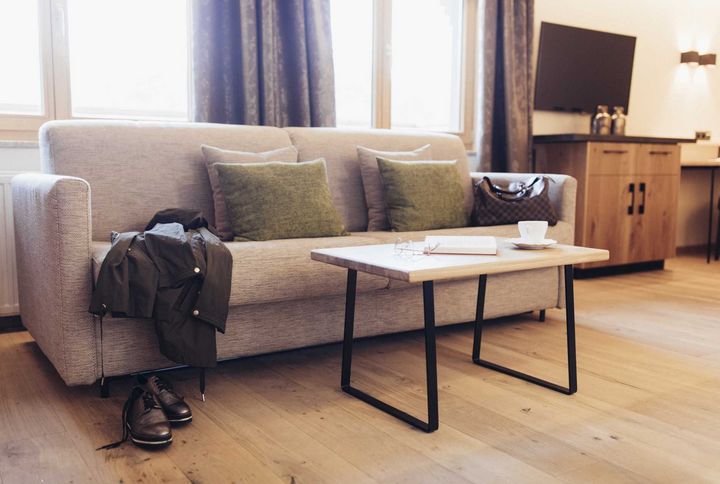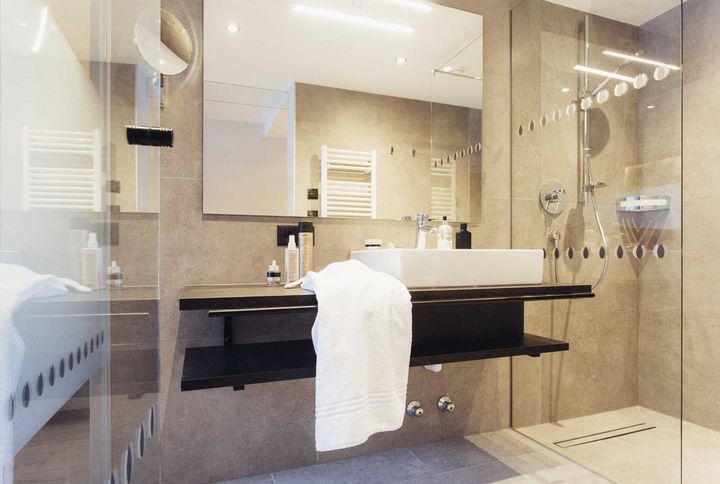 At the heart of
the Ötztal Alps.
Did you know that the Ötztal Alps are part of the largest mountain chain in the Eastern Alps? No other mountain range has as many peaks exceeding 3,000 metres as the beautiful Ötztal, where there are 250 of them. Each one of them makes up a part of what makes this region a unique world of adventure, luring guests from wide and far with grand views. Some of these views can be enjoyed from the balcony of your hotel room at habicher hof in Oetz, or even from the bathtub. Our Panorama Suite with shower and bathtub and a separate toilet features all modern amenities. These include a hairdryer, bathrobes, sauna and bathing towels, a safe, flat-screen TV, radio, minibar, telephone, sitting area, balcony, and wooden floors.
Price winter
Per person
Per week
Per person
Per day
11.12. – 19.12.2020
09.01. – 23.01.2021
20.03. – 27.03.2021
10.04. – 18.04.2021
€ 1.050
€ 150
21.12.19 – 04.01.20
22.02.20 – 29.02.20
€ 1.330
€ 190
19.12. – 26.12.2020
13.02. – 20.02.2021
€ 1.260
€ 190
06.01. – 09.01.2021
23.01. – 13.02.2021
27.03. – 10.04.2021
€ 1.155
€ 165
All prices quoted are per person and night, including gourmet board. If you prefer to book your stay without breakfast, the price will be reduced by € 10 per person and night.
Price summer
Per person
Per week
Per person
Per day
29.05. – 04.07.20
22.08. – 12.09.20
€ 973
€ 149