Romantic Suite. Cloud nine awaits at the top of the tower.
Our Romantic Suite lets you experience exquisite moments of pure romance. Enjoy waking up to the sun infusing your room with joy in the early morning and delight in stunning panoramic views all day long. Our Romantic Suite, situated in the tower of our hotel, is a true escape that lures guests with its special charm. Its exclusive design inspires guests to revel in precious moments of intimate togetherness. All amenities are state-of the-art, ensuring that you enjoy your contemporary mountain getaway with separate bed- and living room areas, a shower and bathtub, and a separate toilet. A hairdryer, bathrobes, sauna and bathing towels, two flat-screen TVs, a radio, minibar, sitting area in the tower, wooden flooring, and a private balcony are also provided for superior comfort.
from € 215
per person and night
50 m² of pure romance and dreamy panoramas for 2 to 3 persons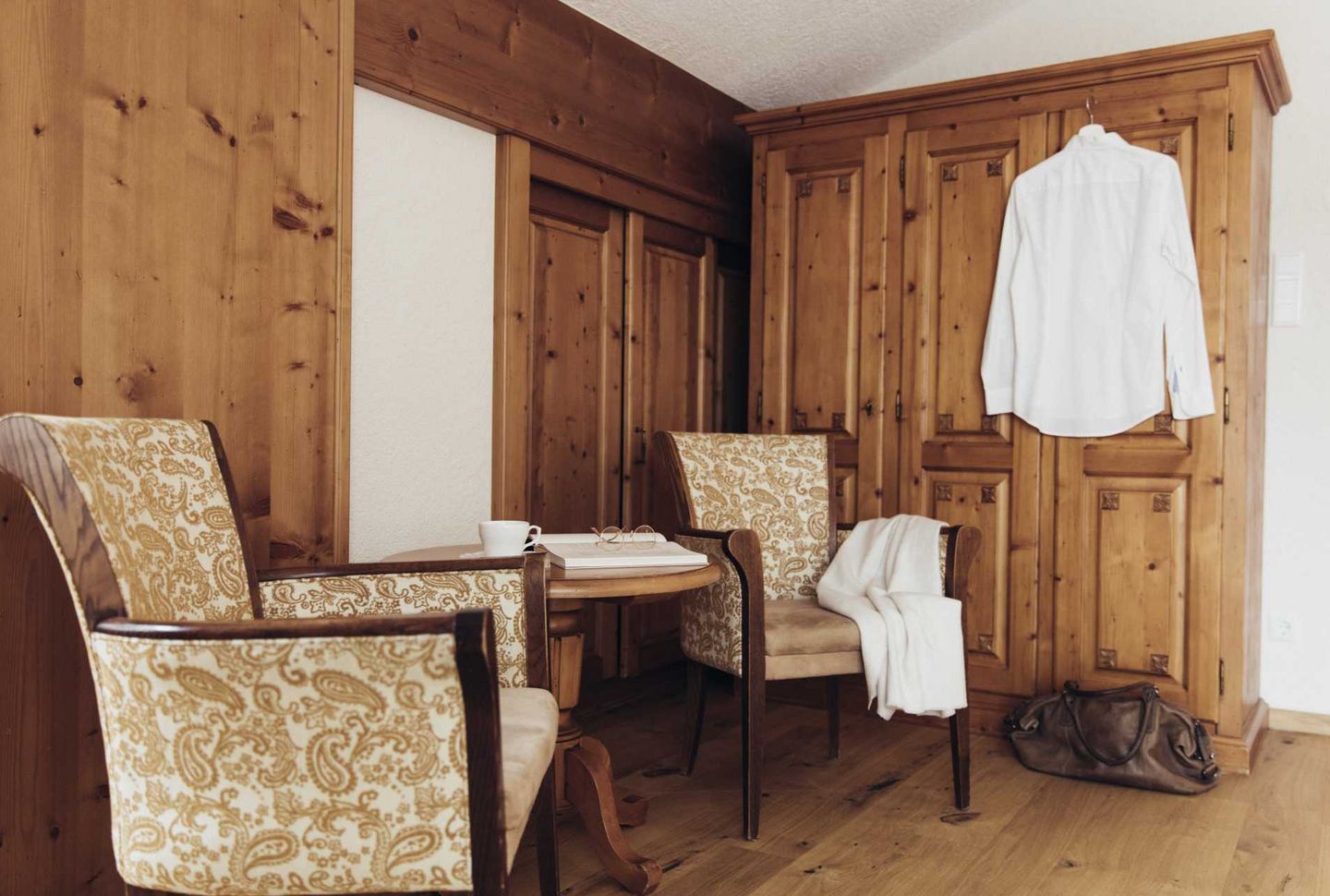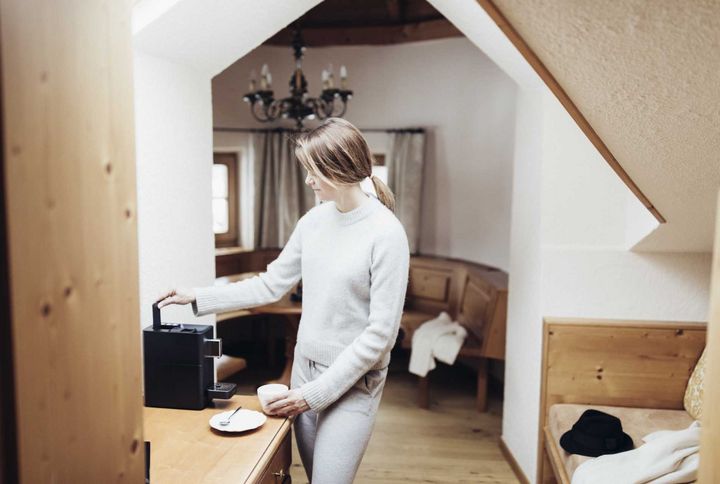 Price winter
Per person
Per week
Per person
Per day
All prices quoted are per person and night, including gourmet board. If you prefer to book your stay without breakfast, the price will be reduced by € 15 per person and night.
Price summer
Per person
Per week
Per person
Per day
03.06. – 08.07.2023
16.09. – 21.10.2023
€ 1.610
€ 230