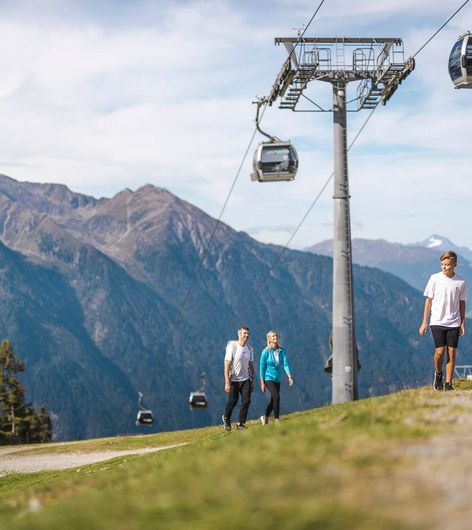 Information
Summer holidays in Oetz
Opening hours
The Summer Card is valid from the second day of your stay, offering you an abundance of adventures in your summer holidays in Oetz. Access to many highlights of the region, lifts and public transportation are free with your premium ticket.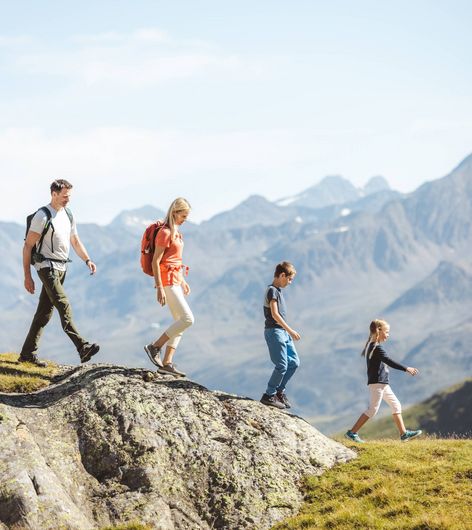 Lifts & Buses
Transportation in your summer holidays
Cable cars, lifts & public transport
With the Summer Card you can travel with all public buses and hiking buses in the Ötztal free of charge. Each lift operating in summer can be used for one uphill and downhill ride a day. You also receive a discount for the hut taxi service.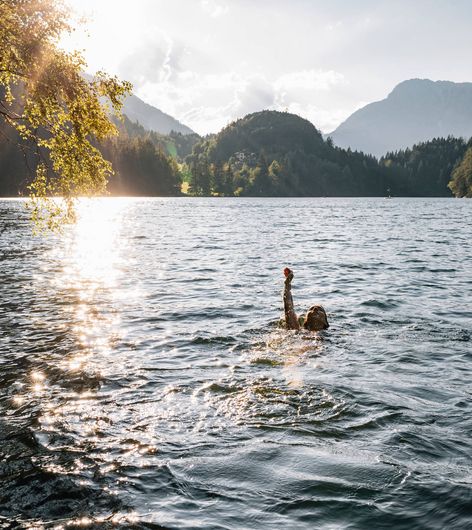 Water fun
Water fun in the Ötztal
Pools and lakes in the Ötztal
Not only the mountains of the Ötztal offer bountiful diversity, also the lakes and pools are worth a visit. From the Water Area of Area 47 to the idyllic natural lakes and charming pool. On bad-weather days you can dip into the adventure indoor pool.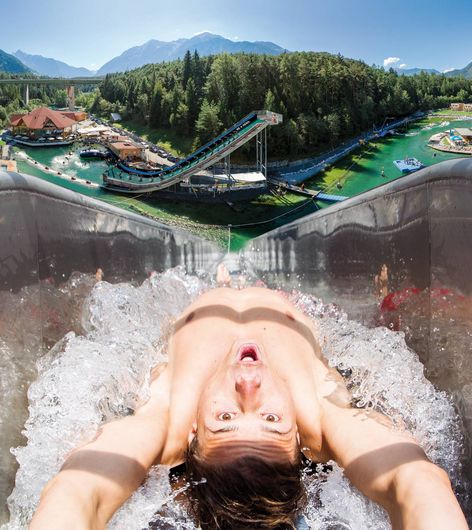 Area 47 & Aqua Dome
Action & relaxation in the summer vacation
Area 47 offers adrenline-packed adventures for all action-seekers. From canyoning and rafting to the high-ropes course and thrilling jumps and slides in the Water Area. Or unwind and relax in the tranquil atmosphere of the Aqua Dome thermal bath.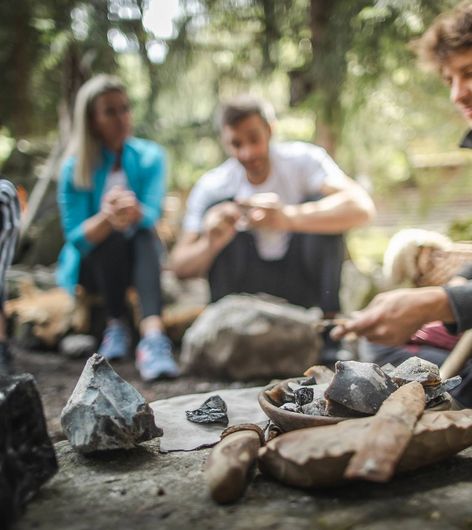 Highlights
Activities in summer
Museums, Nature Park, mini golf, bike rental
But there's even more to the Ötztal than all that. With the Summer Card you can visit museums, the Nature Park and play miniature golf. Also the Ötzi Dorf can be part of your bucket list. You can rent your mountain bike and e-bike directly at our four-star-superior hotel. And with our Active Balance Programme you go on exciting exploration tours in the Ötztal nature or take part in the guided hikes of the TVB Ötztal.