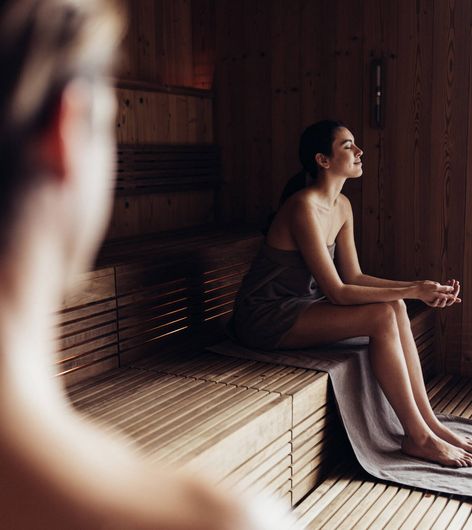 Organic Sauna
Relaxing saunas at the spa hotel
Come in and feel good. Your sauna experience.
A little less heat is what you are looking for? Then you will find our Organic Sauna perfectly suiting your needs. Mild temperatures of approx. 70° C make you sweat. Experience tranquil relaxation with up to 45 % air humidity: good for circulation and revitalisation. Be inspired by the meditative atmosphere and enjoy the benefits of our organic sauna, like stimulation of the metabolism and clearing the respiratory system.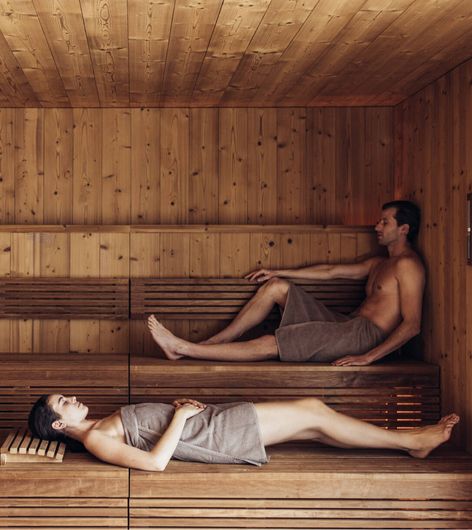 Finnish sauna
Wellness hotel in the Ötztal
Sauna bathing for immediate effects.
The sauna ritual touches our whole being. It is invigorating with recreational effects, giving us deep relaxation and opening our sensual awareness for special moments. You are surrounded by intense fragrances, tranquillity and warmth. At the same time regular sauna bathing stimulates your cardiovascular system, improves your skin texture, frees your respiratory system and relaxes strained muscles. Indulge in the soothing atmosphere.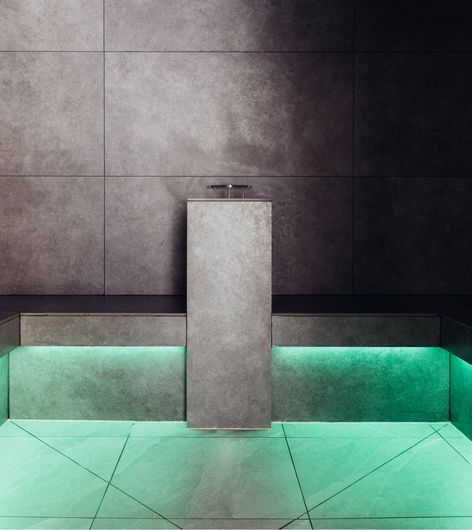 Steam bath
Hotel with steam bath in Oetz
Designed for a calm, soothing experience – the steam room.
Just be yourself. Listen to your body's needs and consciously experience the moment. The high humidity level of the steam room makes you sweat less than in a classic dry sauna. Nonetheless or even more so, a visit to the steam room offers several health benefits. The blood circulation and the immune system are improved and muscles are loosened. Perfect after an active day in the mountains of the Ötztal valley.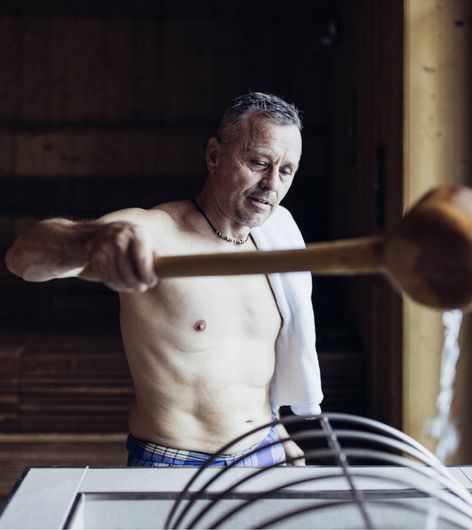 Infusions
Sauna infusions at the spa hotel
An infusion for all senses – with sauna master Andreas
Our sauna master Andreas touches your soul with the infusion rituals in our Panorama Sauna. Inspiring fragrances, carefully selected to stimulate all your senses. We complete your sauna experience with a vapour peeling in our steam room.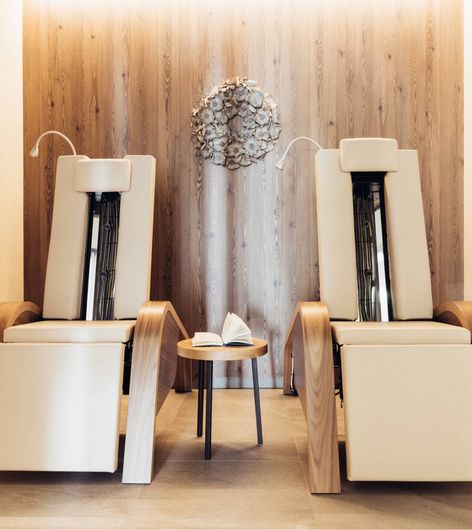 Infrared loungers
Infrared loungers at the habicher hof
Deeply relaxing effects with infrared warmth.
Long wave infrared warmth for recreational effects. Here, you can relax your muscles in a soothing but still intense way. Soothe your pain in the back and shoulder area. Leave the stresses of the everyday behind and fully dedicate yourself to your well-being. The long wave infrared heat helps you to loosen tight muscles. Simply feel free!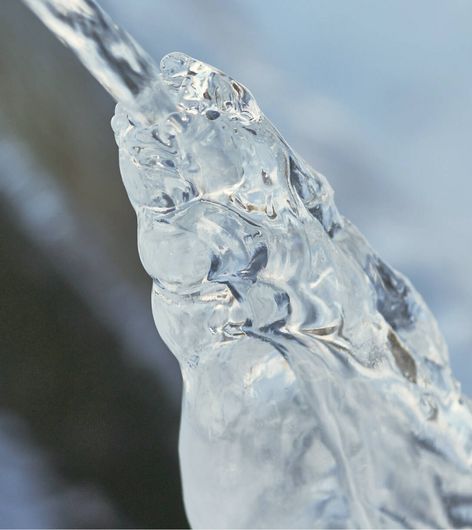 Ice fountain
Wellness & spa in Oetz
Refreshing and revitalising: the ice fountain.
Offering the perfect complement after a heat-based sauna experience, the ice fountain is part of a holistic ritual. The ice flakes are slowly melting on your warm skin and provide for topical cooling. Some benefits of using the ice to cool your skin are the increase in blood circulation and the strengthening of your immune system. Afterwards you should get some rest, maybe in one of our relax rooms.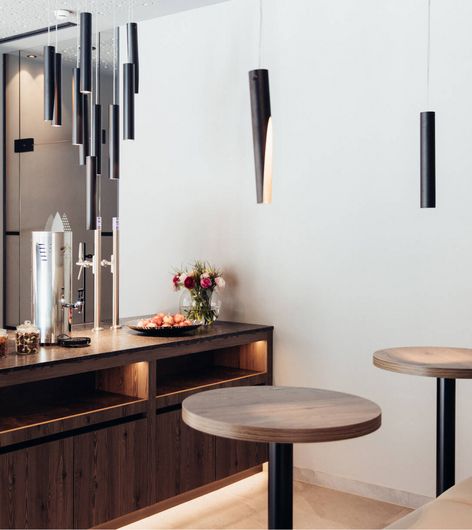 Wellness bar
Wellness moments at habicher hof
Invigorate yourself. Indulgence and health.
In between the hot and cold experiences in our spa facilities your body needs some energy. Provided not only by relaxation, but also by savouring some healthy snacks. Please help yourself at our water and snack station. Here you will find fresh water, fruit and nuts.