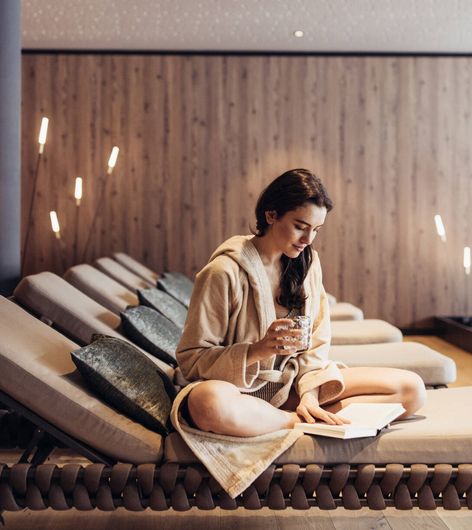 Oasis of calm
Wellness holidays at habicher hof
Soothing your senses with deep relaxation.
Simply sink into the warmth and soothing atmosphere of our relax areas. After sauna, before dipping into the fantastic indoor and outdoor pool. Our relax rooms are places to put your feet up, to read or take a nap. Short moments with long-term effects. Soothing body and soul. Relax, feel peace in you and find the recreational experience you need.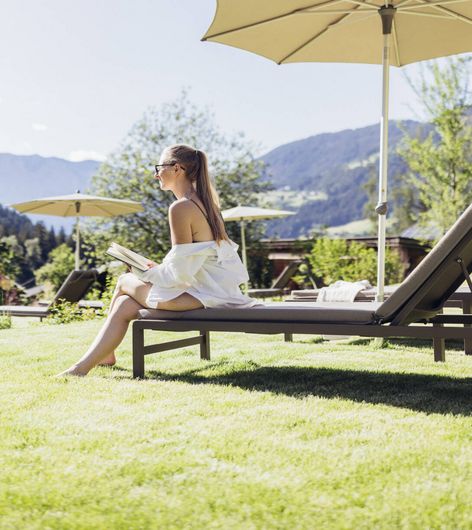 Garden
Spa hotel in the Ötztal, habicher hof.
The perfect setting for your relaxation: habicher hof garden.
Our relax oasis is not limited to the interior. You can also indulge in the beauty of our 1,000-square-metre garden. Inhale the fresh Alpine air, listen to the singing of the birds and let your eyes wander over the majestic mountain scenery. Facing the pristine beauty of the Ötztal Alps you can feel your connection with nature. Free your mind and relax. Those of you, who want to get even higher, can visit our sky terrace.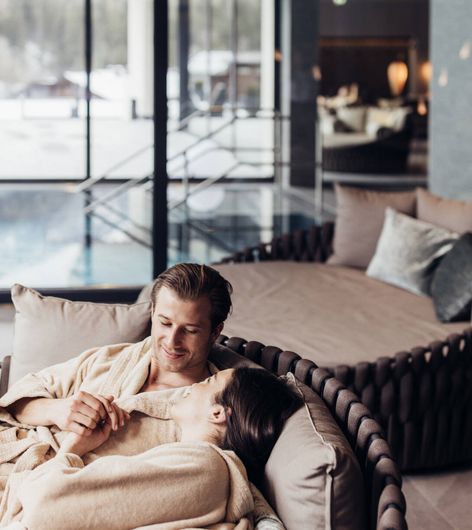 Adults only
Adults-only area at the habicher hof
Find calm by listening to yourself and relax.
In our relax room for adults only you can perfectly laze away the afternoon after your sauna visit or the outdoor adventures. Read in the bestseller, which you haven't had time to look into yet. Or simply dream of new mountain experiences. There's no room for the everyday here. Your head is clear, your body relaxed. With every breath you take you inhale the energy. Every moment is precious.