Your home amid the Alps.
Your Comfort Double Room.
The understated luxury and elegance of our Comfort Double Room category draw attention to what will make up the essence of your stay with us: nature, mountains, and superior comfort. Natural, precious wood is combined here with carefully selected pieces of furniture that create an especially cosy atmosphere, which can be sensed from the moment you enter this room. Our exclusive service, including our well-loved gourmet board, round off your perfect holiday experience with us.
from € 160
per person and night
20 to 22 m² of pure comfort with a balcony and Tyrolean charm for 2 guests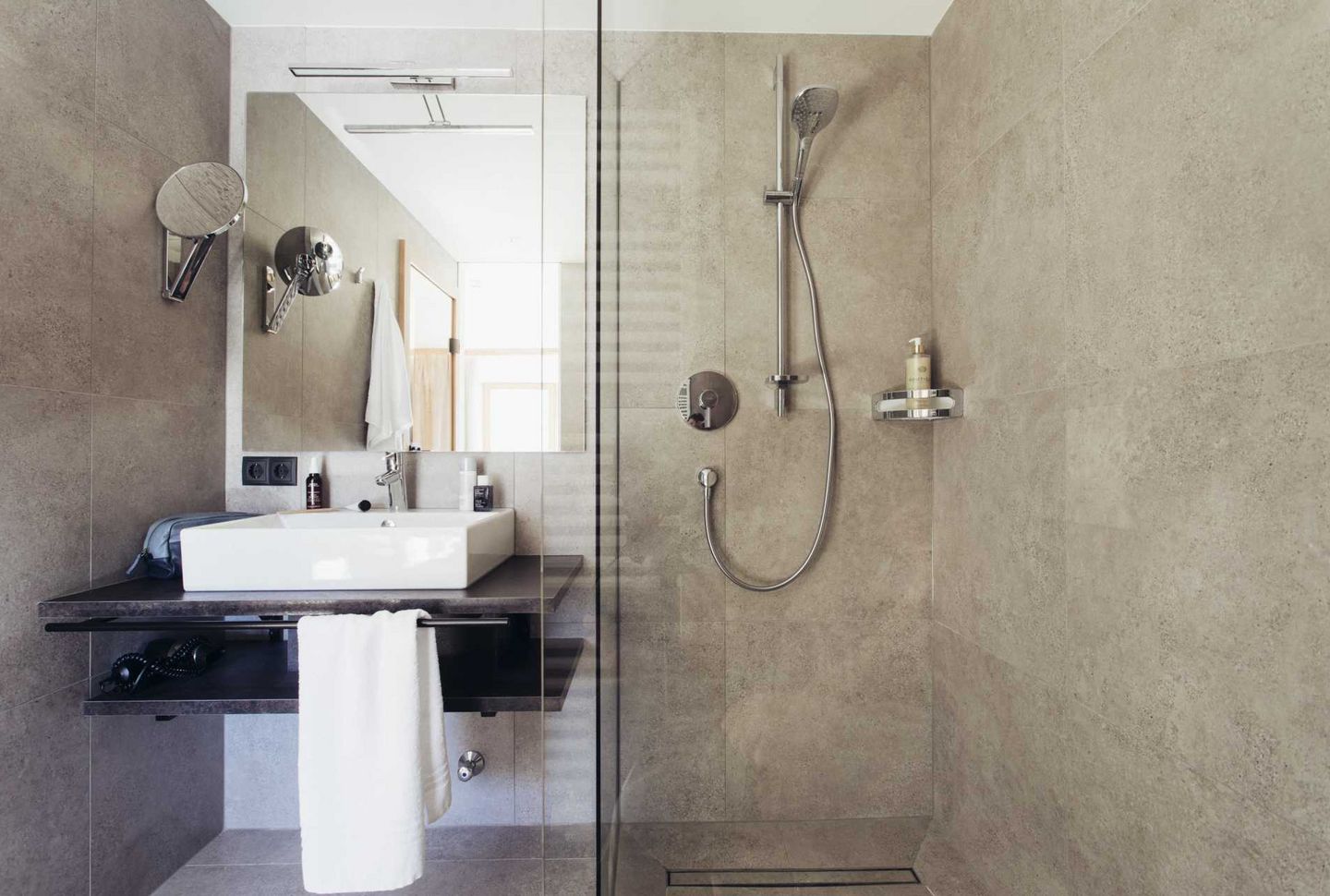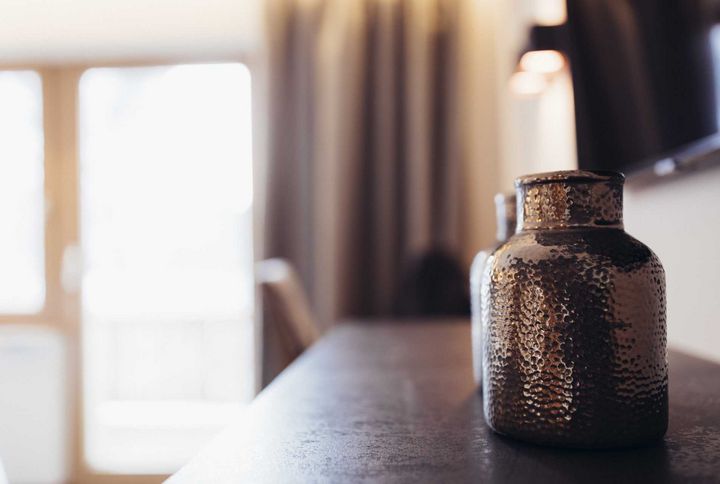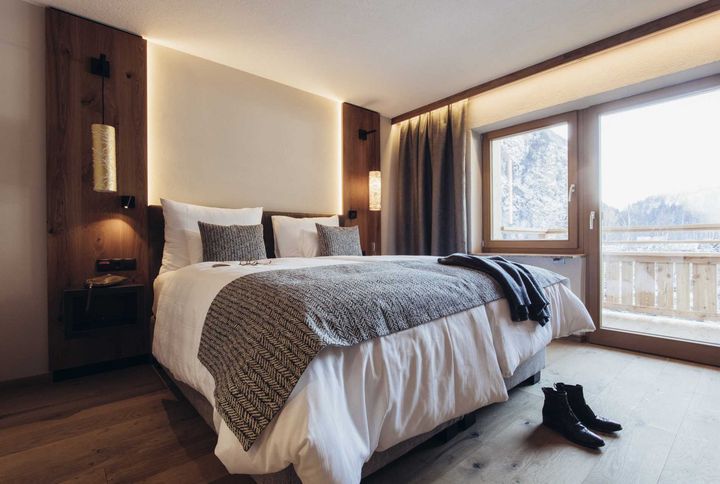 We do not know what
holiday dreams are made of.
But we do know, where they become a reality. Our rooms in Oetz, Ötztal combine exquisite living comfort with the magnificent world of Alpine nature. Our Comfort Double Room, for instance, leaves nothing to be desired. Here, you can let yourself go. We do not mind you missing breakfast and taking the time to sleep in or simply enjoy your cosy luxury bed. We want you to indulge yourself. After all, this is what our rooms in Oetz, Ötztal were created for! Enjoy all modern amenities and state-of-the-art comfort in our Comfort Double Room with shower and toilet, hairdryer, bathrobes, sauna and bathing towels, safe, flat-screen TV, radio, minibar, telephone, wooden flooring, and balcony.
Price winter
Per person
Per week
Per person
Per day
All prices quoted are per person and night, including gourmet board. If you prefer to book your stay without breakfast, the price will be reduced by € 15 per person and night.
Price summer
Per person
Per week
Per person
Per day
03.06. – 08.07.2023
16.09. – 21.10.2023
€ 1.225
€ 175