Furnished with style:
our Deluxe Double Room.
Sometimes, the little things make a big difference – such as in our Deluxe Double Room. Straight lines and simple designs create a sense of elegance that is elevated by the natural sunlight flooding the room during the day. Wake up to a grand panorama and enjoy the star-covered sky at night from your private balcony. The habicher hof gourmet board is already included in the price, tempting you with regional culinary delights and many more surprises.
from € 150
per person and night
25 m² of exclusive Alpine living in a top location for 2 to 3 guests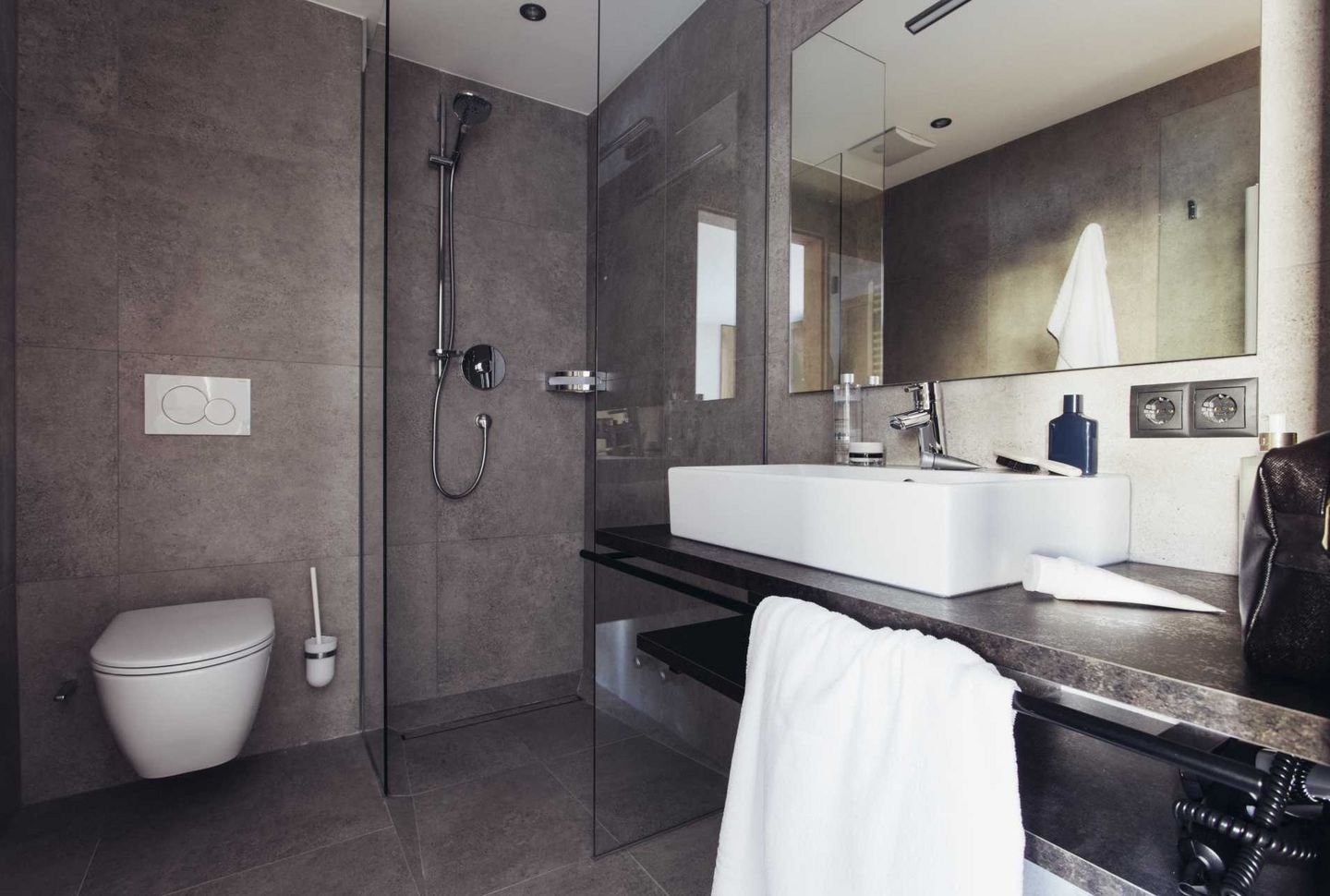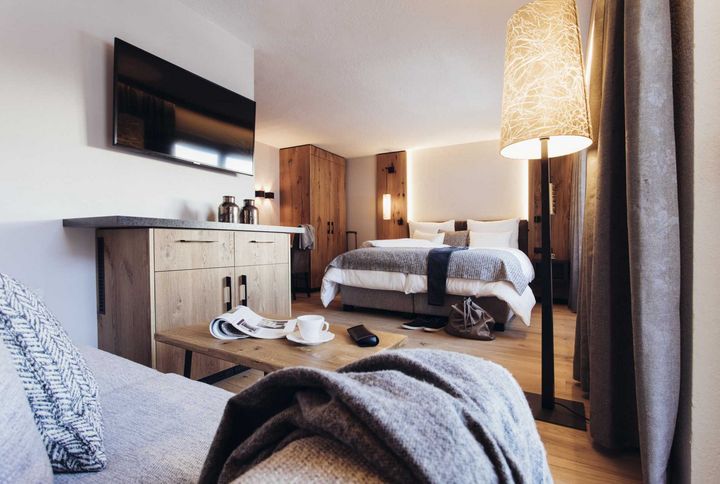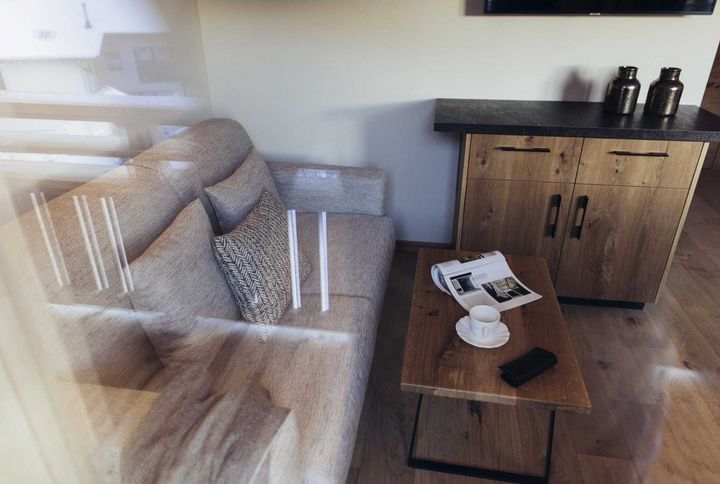 Every piece of furniture selected with care.
Every idea put into practice with love.
With all the options available, it is not easy to design the perfect room. Yet, we did not want to settle for less. After extensive searching and careful selection, we finally did it: We found the most beautiful furniture, selected the most aesthetic colour scheme, and sourced the finest materials. Together they perfectly merge into the overall concept of our Deluxe category double rooms. Each component, regardless of how small, gives rise to an unparalleled feeling of being exactly where you need to be. State-of-the-art amenities include a shower and toilet, hairdryer, bathrobes, sauna and bathing towels, a safe, flat-screen TV, radio, minibar, telephone, wooden flooring, and a balcony.
Price winter
Per person
Per week
Per person
Per day
22.10. – 06.11.2022
01.12. – 03.12.2022
€ 1.050
€ 150
03.12. – 17.12.2022
21.10. – 02.12.2023
€ 1.190
€ 170
24.12. – 07.01.2023
18.02. – 25.02.2023
€ 1.505
€ 215
17.12. – 24.12.2022
07.01. – 18.02.2023
25.02. – 15.04.2023
€ 1.330
€ 190
All prices quoted are per person and night, including gourmet board. If you prefer to book your stay without breakfast, the price will be reduced by € 15 per person and night.
Price summer
Per person
Per week
Per person
Per day
03.06. – 08.07.2023
16.09. – 21.10.2023
€ 1.295
€ 185