Alpine Suite: inspired
by the Ötztal Alps.
With this suite, we have attempted to capture the beauty and exceptional nature of the Ötztal Alps in one room – and successfully so! Not only we are convinced of the concept of this room, but our guests are as well. Experience it for yourself and discover the magnificent views of the majestic mountain landscapes surrounding habicher hof in our rustic, traditional Alpine Suite. Our full range of attractive services are already included in the price of your suite in Oetz, Ötztal.
from € 180
per person and night
35 m² of a heightened sense of Alpine living for 2 to 4 guests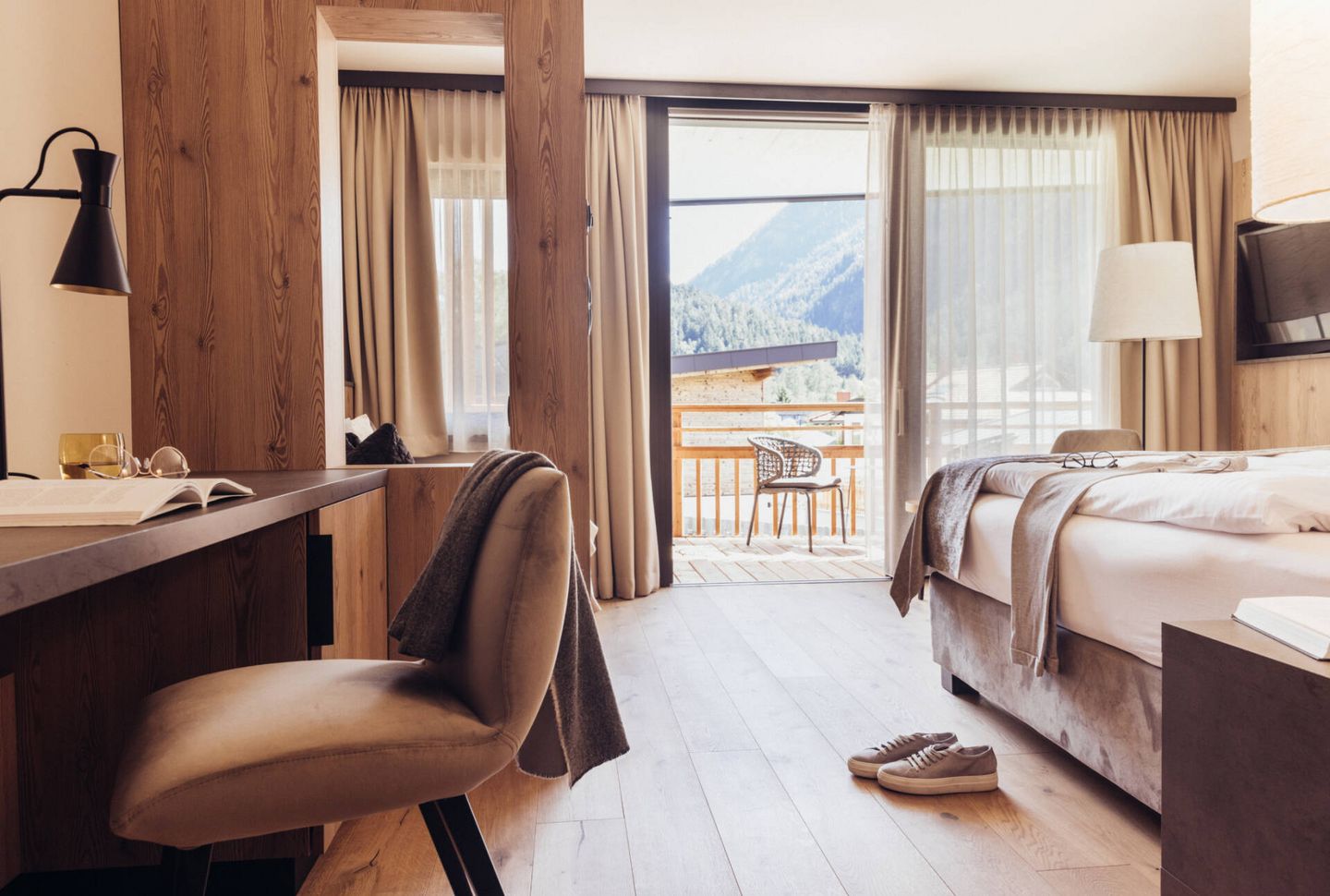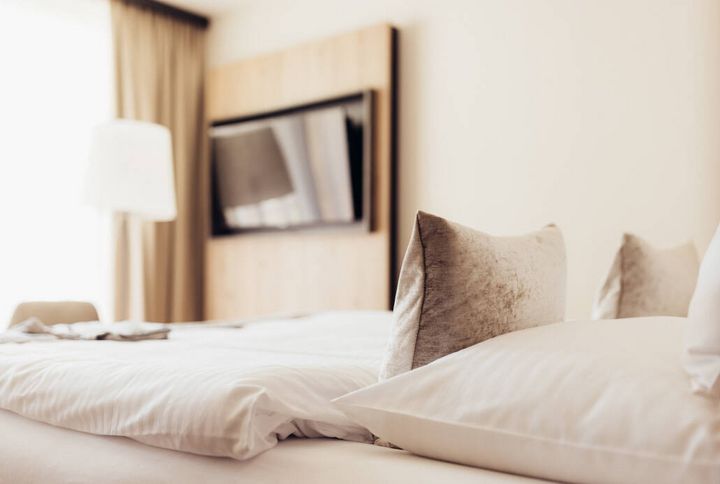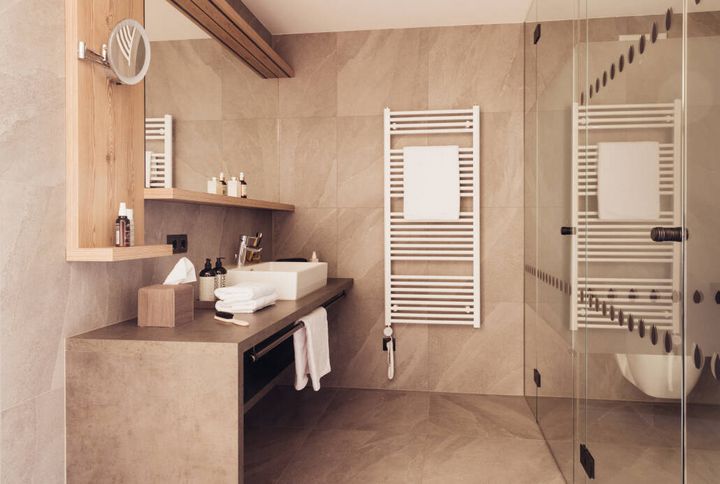 Stylish living.
In our suite with a view.
With all the options available, it is not easy to design the perfect room. Yet, we did not want to settle for less. After extensive searching and careful selection, we finally did it: We found the most beautiful furniture, selected the most aesthetic colour scheme, and sourced the finest materials. Together they perfectly merge into the overall concept of our Alpine Suite. The state-of-the-art amenities of the suite include a shower or bathtub, separate toilet (except for in our barrier-free suite), a hairdryer, bathrobes, sauna and bathing towels, a safe, flat-screen TV, radio, minibar, telephone, sitting lounge, wooden flooring, and a balcony.
Price winter
Per person
Per week
Per person
Per day
22.10. – 06.11.2022
01.12. – 03.12.2022
€ 1.260
€ 180
03.12. – 17.12.2022
21.10. – 02.12.2023
€ 1.400
€ 200
24.12. – 07.01.2023
18.02. – 25.02.2023
€ 1.715
€ 245
17.12. – 24.12.2022
07.01. – 18.02.2023
25.02. – 15.04.2023
€ 1.540
€ 220
All prices quoted are per person and night, including gourmet board. If you prefer to book your stay without breakfast, the price will be reduced by € 15 per person and night.
Price summer
Per person
Per week
Per person
Per day
03.06. – 08.07.2023
16.09. – 21.10.2023
€ 1.505
€ 215